Howdy folks from NYC, New York City, The Big Apple, The City That Never Sleeps, New York, New York – so good they named it twice, and many, many other nicknames.
This is the first of two posts I'm going to try and push out over the next 24 hours or so, but I'm doing these from my phone as I travel so bear with me!
I'll start this by saying it's Top Tips Post for the Participants and Unit Leaders primarily, and any IST doing Independent Travel, but there's some stuff in here that might be useful to everyone.
The very first thing to say, is that everything you have heard, everything you have seen or read about this city is true. And more besides. I've been here two days and I think Gus the #Broocoo and I have ticked off most of the major landmarks and attractions, but only by racing round them. The only museum I've managed to spend any time at was the Intrepid Air, Sea and Space Museum.
The city itself feels very familiar. Whether you first visited with the cast of Friends, How I Met Your Mother, CSI:NY, Blue Bloods or even NYPD Blue, you'll likely feel like you kinda know your way round already.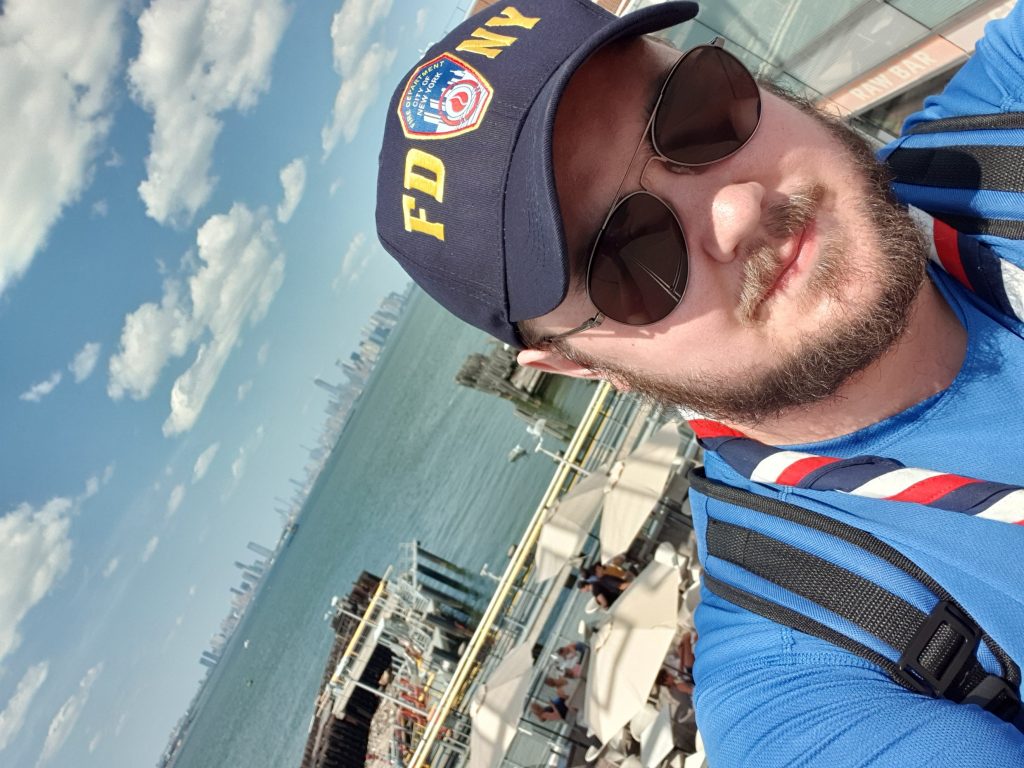 It's a rather amazing melting point of race, religion and cultures that I think sets us up perfectly for the Jamboree. I was on a bus to LaGuardia Airport earlier this morning (it's still morning here!) and there were conversations going on in at least five different languages around us.
Some of the stereotypes are true, it has to be said, the background noise of Manhattan is sirens and car horns. However, most of the people we've spoken to have been lovely. An older gentleman in a mobility scooter even helped us find our hotel because we were a bit geographically challenged. (Read 'I misread the address and took us to streets too far).
The one occasion I've had to speak to a Cop, she was very friendly and helpful, both in terms of giving me directions and confirming that I can walk up the side of the road when the sidewalk runs out. However I have seen a number of big groups of cops which look rather intimidating to approach.
In terms of security, I'd take the same precautions whatever city I was in, whether it be Ottawa, Tokyo, Reykjavik or NYC. The NYPD are everywhere. It feels very much like every fifth of sixth car that passes is a cruiser, and in the high tourist areas, such as Times Square, or the Ground Zero monuments they are out on foot in force. Even the Met don't have this kind of manpower.
I can't really tell you what to go and see, that's up to you and your patrols, but i can offer a couple of tips based on my 60 hours in New York. I don't claim many of these as my own, but there are too many people to credit for them.
If you want to see the Statue of Liberty, use the Statten Island Ferry. It leaves from Manhattan Harbour which is very Downtown. The ferry ride takes about 25 minutes, make sure you're as close to the doors as you can be when the ferry docks (they don't queue, how uncivilized) and get on the right hand side, as this will give you the view of the statue.
A lot of folk were rushing for the semi-open top deck, but I found a window down below that opened a little and got some good shots from there. You can also get the obligatory selfie of the Manhattan skyline from the ferry terminal, have a bagel and wait for the next ferry back.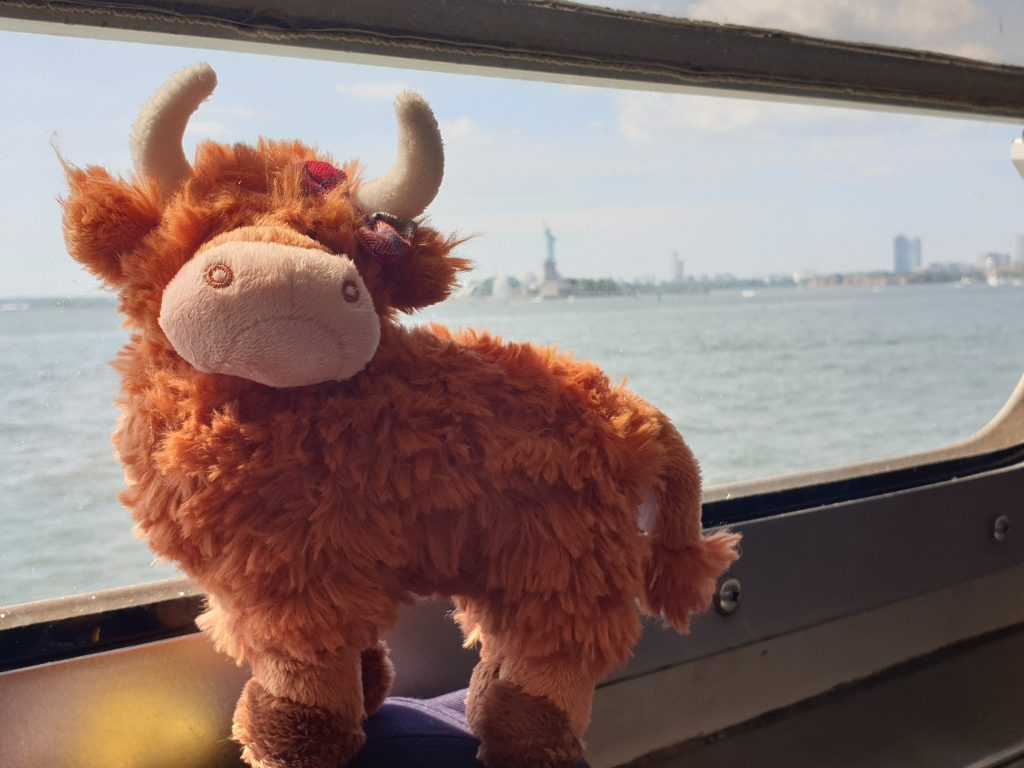 The Empire State building is pricey, $43.55 (after sales tax!) for the basic ticket and over $80 for the Express. It was good. I'm glad I did it, it's one of the iconic things to do in NYC, but it was about 2 hours and rather a lot of cash.
Food can be cheap, or it can be pricey depending on what you're after. I had breakfast yesterday in Ellen's Stardust Diner, and it set me back $25 after food, tax and gratuity. I had two slices of pepperoni pizza from Joe's off Times Square last night for dinner and it set me back $8. I had a bacon and egg bagel from a street vendor the other day and it cost me $6, we went to Katz Diner for a famous Pastrami on Rye in the place where Harry met Sally, and it was near enough $30 for the sandwich and two cans of diet pepsi.
The other thing to note here is that in most places, the portion control is awful. I got a burrito from a Mexican place and it was huge, easily the size of both my fists together, never mind the "small" drink option is the same size as a McDonalds large in the UK.
I have spent a lot of money on water. There doesn't seem to be a massive number of public fountains, and it has been rather warm – 30°C plus. Even at night it's only dropped as low as 24/25°C. It's also a sticky heat in the city proper, and a wee bit cooler round the coast.
Now, I'm afraid I've got to go, my flight to Charlotte and the next stage of my Jamboree adventure is due to depart.
Till next time!