Recognised as one of the finest Star Trek Episodes of all time, "All Good Things" closed Star Trek The Next Generation after seven years on 21st May 1994. The title was a play on the the subject of the episode and also comes from a French saying which dates back to 1376(ish), which when translated and modernised says:
"All good things must come to an end."
In the same manner as Star Trek The Next Generation, this applies to the Jamboree. Most of the participants are either home or on their way, some of the IST are already home and back at work. Others are on tours or are travelling the USA, staving off the inevitable, that the Jamboree is over.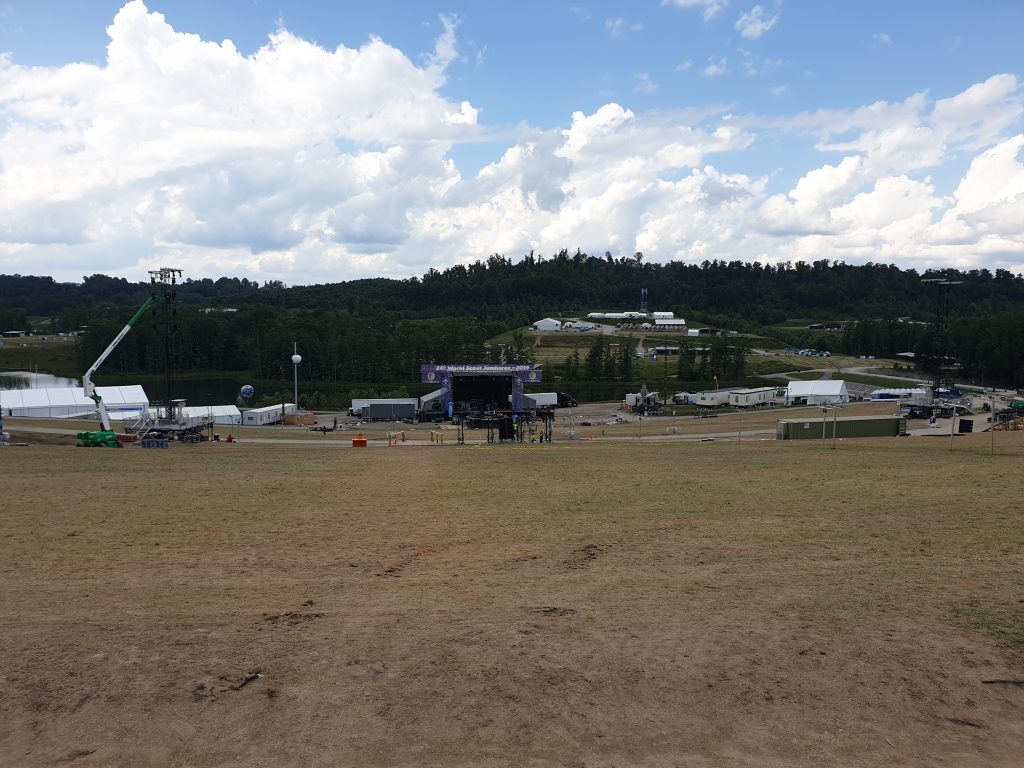 For me, sitting on an air conditioned bus heading for Louis Armstong New Orleans International Airport, to start my voyage home, it's made it very real.
For nearly three weeks we lived together, laughed together, cried together, grew together and became global citizens together. As I reminisced last week, we created the second largest city in West Virginia and shown the rest of the world that it is possible to live in peace and harmony with our fellow man (mostly).
We transcended borders, showing them to be silly lines drawn on a map, of no more consequence than contours. We have built bridges between cultures, and for three weeks we made the world a better place. For us in the IST, we provided all the essential services a city of 45,000 needs, from medical to food, from activities to shops.
And now, it's over.
I'm still processing exactly what that means, and how it makes me feel.
If you've not already gathered, I'm an old hand at Jamborees. Whilst I've not quite done as many as some, I have a fair few under my belt (or indeed branded onto it). And this bit now is the bit I struggle with.
I talked a little bit last year about the Jamboree Blues. This was both an attempt to be proactive and warn about the shock of returning to normality, and also my FOMO relating to not going to Roverway last summer (even though Compass said I went…) I'm probably going to do another post at some point (depending on WiFi and time) about the Jamboree Blues, this is sort of along those lines, but also introductory to that.
The Jamboree is an incredible experience. It is so very difficult to explain the atmosphere or how it felt to be there to someone who hasn't experienced it before. Those who have been "know". I've been to four now, and as skilled as I appear to be at writing, I don't think my family truly understand what it's like. ("You weren't there man… you don't know…") The units will have become more like family than friends, having experienced so much together.
Real families, those who we left behind, in the coming days I'll ask you to be patient with your loved one. Most of us have had an experience we're still processing, and it might take a while for us to be able to talk about it, but when we do, the floodgates will open.
I'll ask you to be patient as we who return talk about our adventures, as we show you the photos of silly things, as we describe our new friends, or take you through what seems like an endless collection of swaps or purchases. To you these may be silly patches of cloth, but to us they are memories of friends made, of experiences had.
You may notice we walk a little taller, that we talk with a little more confidence, that we have developed new interests or skills. Our views of the world, of world issues will likely have changed, even if we don't recognise it in ourselves. Nurture this, encourage it. We say that Scouts are the leaders of tomorrow, and now, more than ever, we need this to be true.
But we might need a little help transiting back to real life. We have been living in a bubble for the last three weeks. The site was in West Virginia, but once that Jamboree started it may as well have been the moon.
It wasn't just an adventure holiday, and returning to normality is going to be tough…
I'm not normally one for these inspirational quotes, but in the days ahead, this is one that I will be thinking of…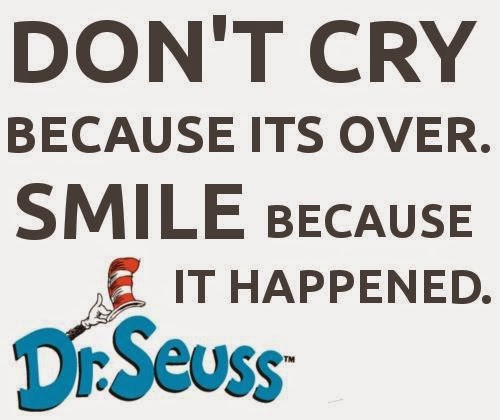 Because the truth is it's not over. It's never really over. There will be other international events that we can sign onto, whether they be charity projects building infrastructure, Explorer Belts or other Jamborees and/or Moots.
My journey to this Jamboree started way back in 2006 when I put my application in for my first event. I've stumbled from one event to another, travelling the world in the name of Scouting, keeping my adventure going.
I'm only a few minutes from the airport, so I'll sign off for now. As a parting shot, whether this was your first Jamboree or your tenth, the adventure is just beginning!