Howdy folks, Martin here.  Today I'm going to be talking about our sunny little corner of West Virginia, the Summit Bechtel Reserve.
This site will be our home for the two weeks (or more) that we will be at the Jamboree, so I thought it would be worthwhile writing a bit of an introduction to it, give some background and talk about the sheer scale of the place.  I haven't been to the Summit.  I ain't never been to America.  So most of what I'm going to talk about today is based around things I've heard and information I've read from various sources.  I (and Matthew) think it's a good idea to collate some of this information for ease of reference at a later date.  I am aware there are a number of people on the contingent who have attended events here before who can probably tell you a lot more than I can however that's never stopped me trying before.
The Summit Bechtel Family National Scout Reserve, according to the oracle of all knowledge (Wikipedia), is one of four properties owned by the Boy Scouts of America and is the permanent home of the BSA National Jamboree.  The site was procured in 2009 from a donation given by the Bechtel Family and consists of 14,000 acres of old quarry.  In total over $100,000,000 has been spent on the site, $50,000,000 in the initial procurement, and the rest to redevelop it into what it is today.  There are rumours circulating that the BSA are aiming to raise that total to $500,000,000 to continue developing the site! The site, situated in both Rayleigh and Fayette Counties, West Virginia, is a purpose bought, purpose designed and purpose built facility for the BSA.  It's held two BSA National Jamborees, in 2013 and 2017 before the World Scout Jamboree will be held there next year.
The site is dedicated to high adrenaline adventure, from high ropes (think Go Ape!) to white water rafting, from BMX biking to zip-lining.  And all of this takes space. I am contracted by the US Government for certain work I do (in a very round about and convoluted way) and the Americans like to do things BIG.  Everything from their aircraft carriers to their Jamboree sites are absolutely massive.  How massive?  Bigly massive.  57 square kilometres worth of massive.  I find a picture speaks at least a thousand words, so rather than rabbiting on, here's an image I stole from UK Unit 11 to illustrate how big the site is.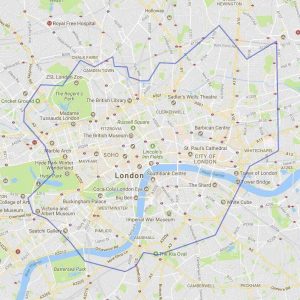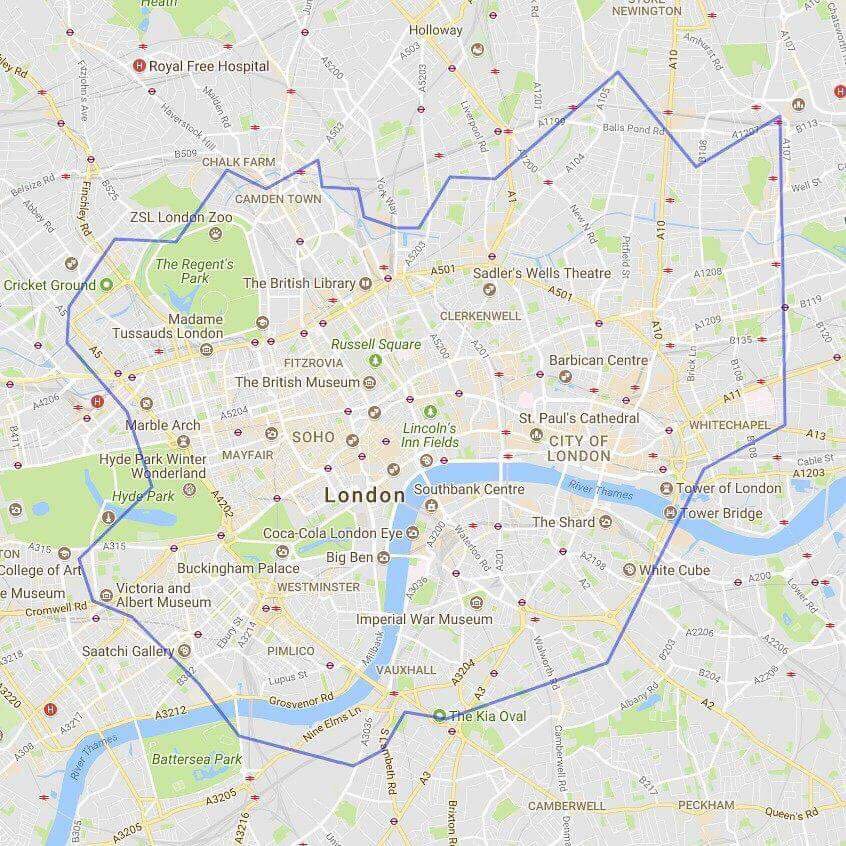 Or if you're like me and spend as little time South of Gretna as possible…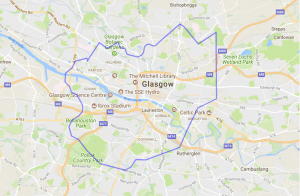 If you've been around a wee bit, and as the locals say (on the TV at least) this ain't your first barn dance, this site is totally different from any you've been to before.  Most Jamboree sites to date have been repurposed.  In 2007 we used Hylands Park, usually used for the V festival amongst other things.  In Sweden the site was an old army base and training range which had been gifted to the Swedish Scouts, just not on the scale of the Summit.  In Japan, the peninsula we were on was for public events.  This site is a permanent fixture for the BSA, like Gilwell, Fordell Firs or Great Tower.  Well not like them at all, because it's an almost unprecedented scale.  Great Tower is one of the biggest of the UK National Centres at 250 Acres.  Expressed as a percentage, it's 1.7% of the size of the Jamboree site (although the terrain is probably fairly representative!)  I use GT as an example because I've spent many weekends there over the years on various camps, but please substitute in a campsite of your choice.
The Jamboree site in Japan took the better part of an hour to walk end to end (I know, I did it several times a day as a security patrol), even if you didn't stop to talk to a friend or swap badges or get an ice cream.  From everything we've been told, an hour won't get you out of the main camping area.  For anyone who needs a size comparison…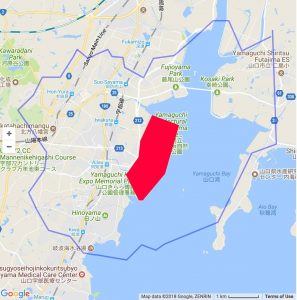 Not only is the site big, it's in an old quarry.  This means there's a lot of walking up and down hills.  I found this topographical map through Google for those who like that sort of thing.  I think it really shows the scale and terrain of where we're visiting.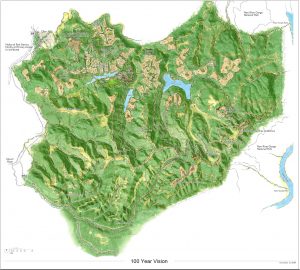 From what I've gathered, we won't be covering the entire site every day.  Unless you're really unfortunate…  But there will be a fair bit of moving about, whether going from the IST camp to get food, or visiting friends from another unit.
As well as being b#@*%$ massive, the site has been designed to be sustainable.  There's a lot of thought and technology gone into the design of the facilities.  The main stage, where all the ceremonies will all take, is a permanent fixture.  There are systems in place to recycle rainwater for toilets and showers.  In a lot of the shower blocks, the wastewater will be collected and used to flush the toilets.  There's even renewable energy generation on site, capped off with the Sustainability Tree-house in the centre of the main camp.  This isn't a site where you'll see half measures.
If a picture speaks a thousand words, a video is priceless, and YouTube is full of them.  To help you get a sense of the size and scale of the site, and some of what we can expect when we're there, I've copied a videos from YouTube below.  The helicopter tour is pretty spectacular.  Firstly, because you need a helicopter to tour the site, and secondly because it shows everything is great detail.  The last video is a bit dated (It was launched in 2011 for the 2013 BSA National Jamboree), and is mostly about fitness, don't pay much attention to that, but take on board the distances and height differences talked about.
I'll sign off now and leave you to enjoy these views of the site.  If you haven't already, please sign up for our email list.  If you're in the UK Contingent, join our self help group and join in the discussions there.  Please feel free to leave us a comment or get us at help@martinstoptips.com  Otherwise, till next time.
Martin